Do you have too many chargers?
Use a single charger for up to 4 devices!
Great space saver
Choose the correct plug at check out
Material:high strength and high temperature resistant PC fireproof material    

Safety certification:CE  FCC  ROHS  
Net weight : 320 g  
Size : 160*115  
Color:white  
Compatibility:a variety of 5V input of electronic products  
Rated maximum total output :DC5V-6.0A  
A maximum output:2.1 A  
Line length : 1.5 m  
Plug:US EU UK AU plug for choose  
Innovative Removable Baffle Design  
Clean & organized – no more cluttered cables. No need to plug a bunch of chargers on your power outlet for every phone and tablet you have. This compact electronics charging station keeps everything in one place – nice, clean and organized. Note that, the short cables displayed in the pictures are not included in the package. You can use your own cable or buy them separately
QC 3.0 QUICK CHARGE & SMART IC-For Qualcomm Quick Charge 3.0 Technology: Ensures the fastest charging efficiency up to 80% in 35 minutes, 4x faster than conventional charger. Backward compatible with QC 1.0 and 2.0 Technology, Built in Smart IC technology automatically delivers the optimal charging currents to the connected device, detects, stabilizes charging currents, and surge protection to you device
High endurance, heat dissipation, keeps it continuously running, stable and safe.
SAFETY & PROTECTION : Each port of this multiple charging dock recognizes the exact voltage requirements of a connected device and matches the power output for a safe and quick charging. Eight protection modules ; Overvoltage protection Surge protection Over current protection Short circuit protection Over charging protection Over heat protection Over power protection 750。Flame retardant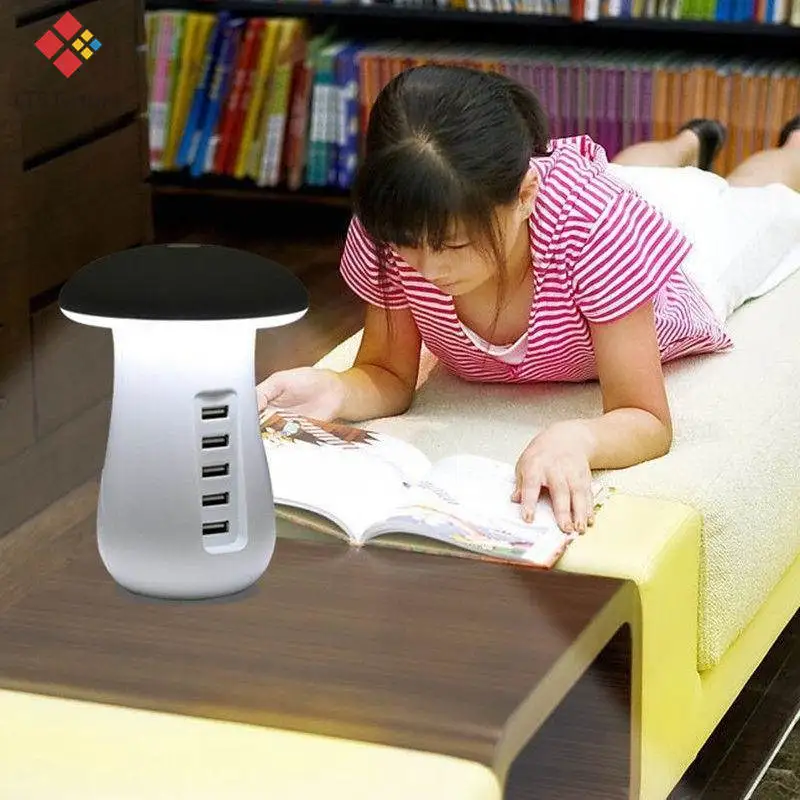 Life is too short to live without the Family USB fast charging station and reading light (UK and EU plug). Be happy. Be Content. Be Satisfied.

Inventory Last Updated: Sep 30, 2023