Fascinating star projector with built-in speaker and Bluetooth
Star Projector + LED Ocean Wave Projector Bring a galaxy indoors & amazing aurora starry light show! The Upgrow Newest Star projector instantly projects a field of drifting stars against a transforming blue nebula cloud with 10 colours 360°rotational dynamic projections. A unique way to light up parties, revitalize your workspace, or light a romantic dinner for two. It also works as a unique night light. An excellent gift for adults and kids!
Built-in Bluetooth Speaker Built-in Mini Bluetooth 5.2 Music Speaker and USB slot. You can connect your phone Bluetooth or plug USB flash dish in port to play your favourite song while lights show. Enjoy the beauty of starry sky along with the pleasures of relaxation, cosy atmosphere songs.
Remote Control & Auto-Off Timer Kids Star Night Light with smart remote can freely control ocean wave and starlight on/off, adjust lightness, change lighting mode, music mode, volume. Also Built-in 1 hr, 2 hrs, 4 hrs auto-off timer, it'll shut down on its own Easy to access these settings without getting out of your bed.
Unique Sound Activated Design This kids night light has romantic and fantastic starry sky and water wave projection effect, and also sound-activated design, the wonderful projection could flash with the music or your voice. Just dance with the beats!
Best Gifts For Friends & Children Star projector night light is suitable for birthday, party, Wedding, Room decor, children's day, Christmas, Anniversary gifts, It creates a wonderful and starry atmosphere help children stimulate their curiosity, imagination, creativity. Also Perfects for indoor decoration as an ocean wave projector, romantic mood light, night lamp, and bedside lamp.
Specifications:Output voltage: 5VProduct power: RGBW (8W)Power supply mode: USB cableMusic mode: U disk, card reader, bluetoothBluetooth code: DQ-M2Packaging material: color boxBox size: 15*13.6*11cmSingle weight: 0.45kg Package included:1xStarry Sky Ocean Projection Lamp1XRemote Control(Battery included)1XUSB Cable1XUser Manual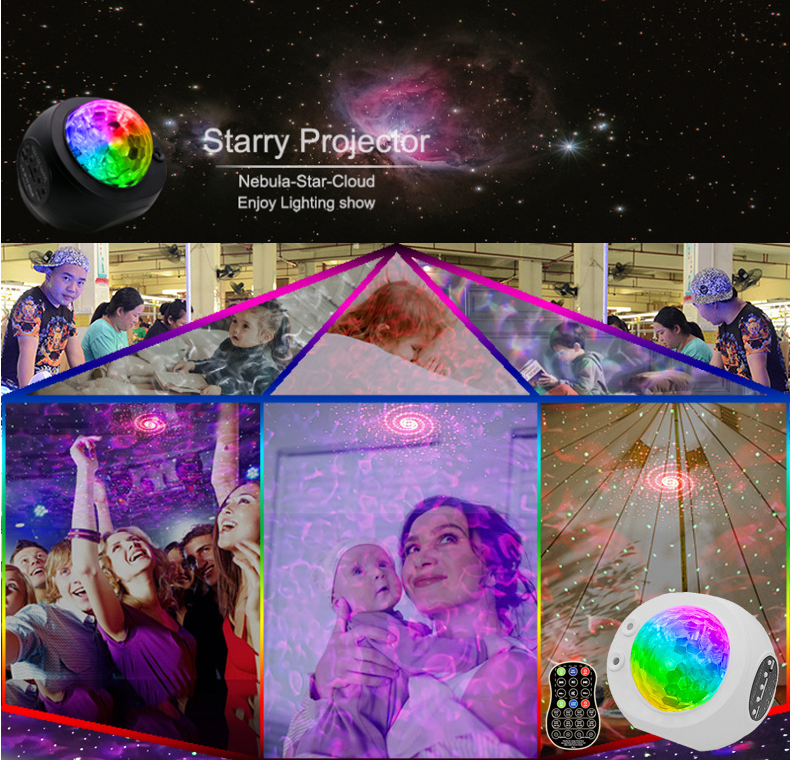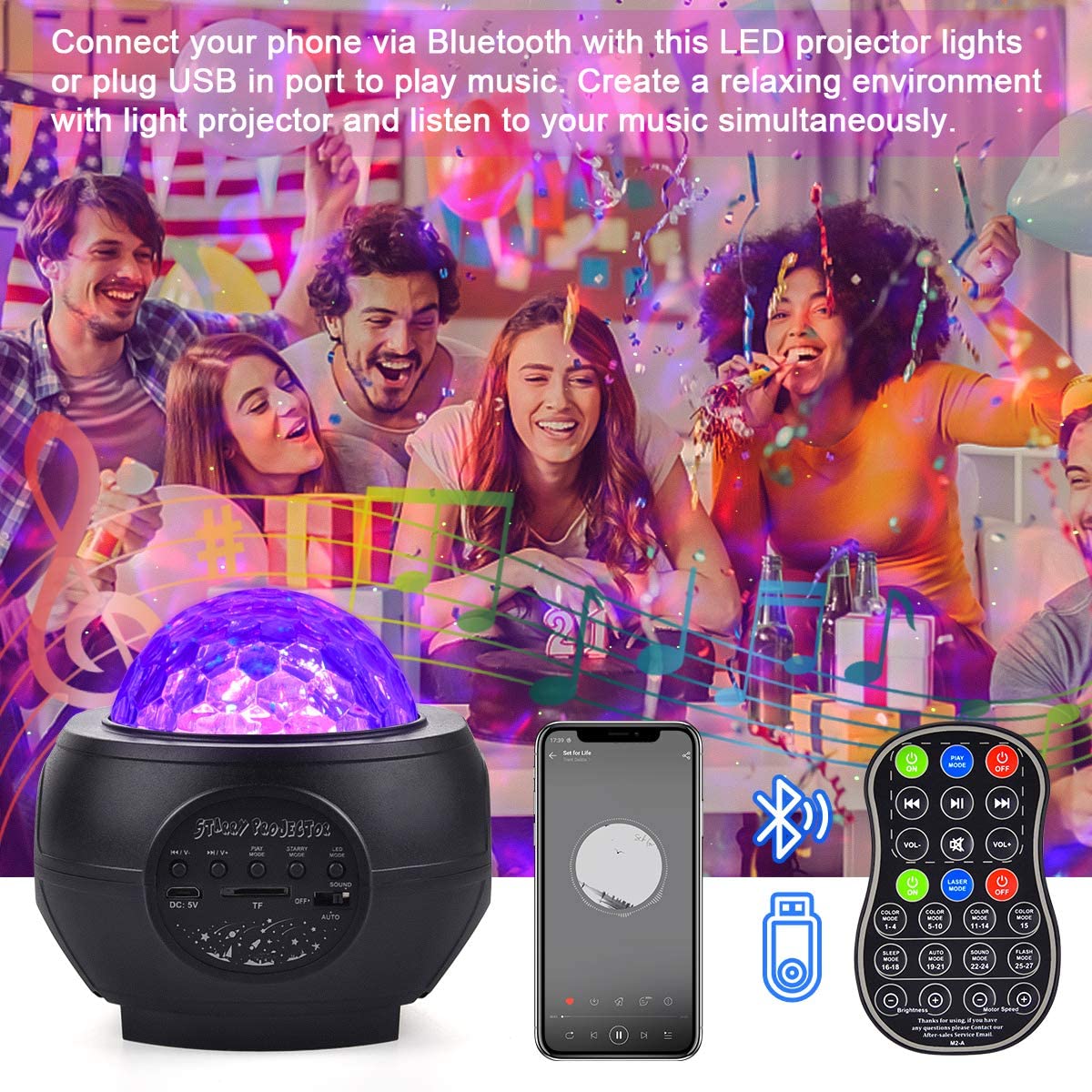 The LED Laser Colorful With Bluetooth Music Speaker is the yin, to your yang. You've found what you're looking for.

Inventory Last Updated: Sep 26, 2023