Do you like to prepare your own food? Are you on diet?
Chop and slice your vegetables faster! 
Minimise the risk of accidents


 Very Easy to USE
5 Pieces of Blade are made of 100% REAL Stainless Steel
 not Rust , Sharp and Durable
WALFOS Brand Vegetable Slicer Anti-Slip Design
Protect Your Hand
Make Cooking Easily
100% REAL Stainless Steel Nail in Hand Protector  
It  can hold the Food Easily to Protect Your Hand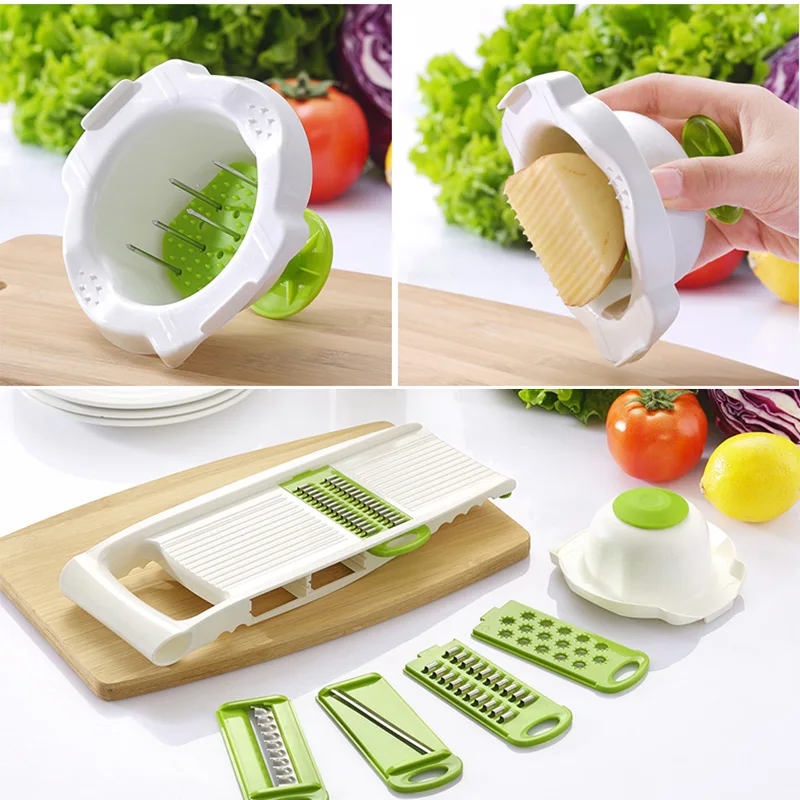 5 Different Blade for you to Choose,
They are suitable for Different Vegetable 
Very Easy to Clean
Real WALFOS slicer is made of food grade material.
The fake walfos is made of cheap material and nocuous 
The Space saver Vegetable Slicer is the yin, to your yang. You've found what you're looking for.

Inventory Last Updated: Oct 03, 2023