Do you like condiments?
Expand your storage space with this 3-step rack. It makes it easy to find and organize your favourite condiments in storage rooms, cabinets, shelf tops.
Store and organize spice bottles, pill bottles, jars, cans, vitamins and many other items and easily identify them to prevent your closet from being torn
The neutral design combined with high-quality materials ensures long-lasting durability while providing effective, useful and long-lasting products to ensure your satisfaction
Easy-to-clean waterproof plastic for fast rinsing and drying, and a non-slip surface to ensure your jars and bottles are safe, stable, and will not slip.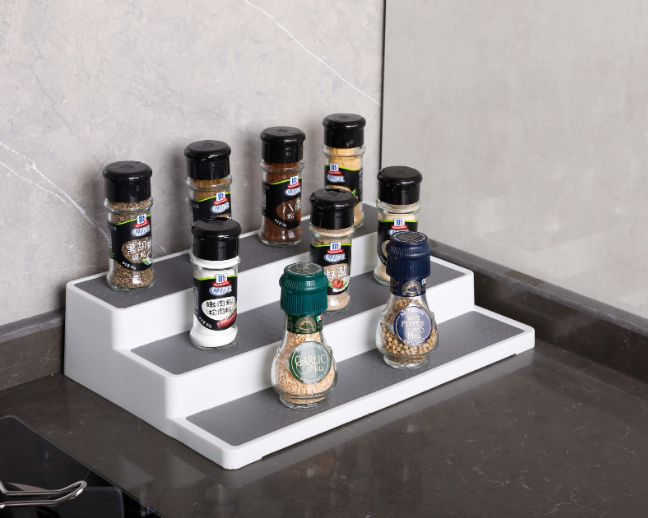 The Simple stepped Spice rack was built with people like you in mind. Something to keep you happy. Every. Single. Day.

Inventory Last Updated: Sep 26, 2023